Date of publication : 2018 / 02 / 24 Browse times : 1093
On this Chinese Spring Festival, DONICA obtains the EASA STC of its latest generation WIFI system (WIFI-6000) ,and successfully delivers the first batch of devices along with EASA Form 1 to the well-known overseas five-star airline Qatar Airways.
As a Chinese avionics company holding EASA POA certificate for many years, DONICA independently finishes the design,R&D, EASA CVE witnessed DO-160G testing, prototype installation for airworthiness approval and production of this latest system,which makes DONICA quality system of design,production,installation and maintenance completed not only based on the CAAC 21 part and 145 part, but also EASA and FAA standards.
WIFI-6000,minimalist design with infinite possibilities
This WIFI-6000 system consists of two key components,the CNSU (cabin network service unit) and CWAP-3500 (cabin wireless access point) ,enabling full cabin Wi-Fi coverage with minimum number of LRUs. Besides, with the minimalist design ,there is no LRU in E/E bay and manpower and time of installation are shorten to a large extent. In this case,the team on site just spent roughly a week finishing the prototype installation of one A319 & one A320,and 12hours accomplishing the mass installation,reducing cost caused by AOG as much as possible.
What's more,WIFI-6000 is customizable to integration with connectivity solution,which will support Airlines providing high-class entertainment contents for the passengers. With these successful deployment,DONICA will keep devoting itself to cooperating with Airlines and business partners to explore a brighter future in IFEC field and create more auxiliary revenue.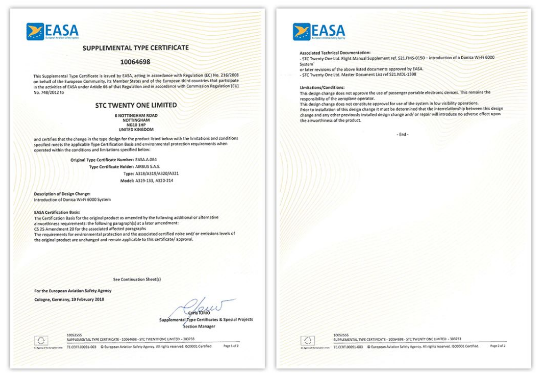 WIFI-6000 EASA STC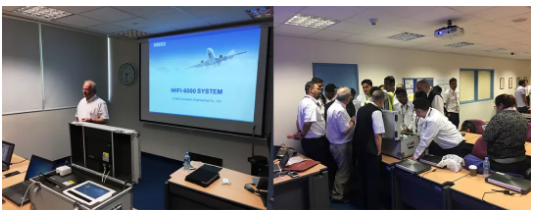 DONICA team providing training services for QTR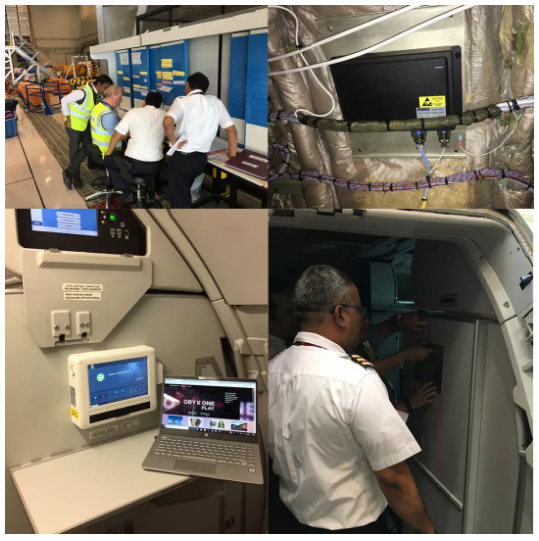 Installation on site

Testing on site